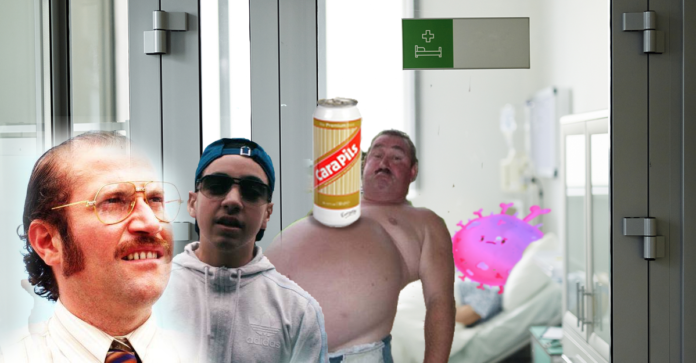 C'est une première dans l'histoire de la Belgique, elle vient d'être touché par un virus pandémique mondial.
Le virus migrant fraîchement débarqué à Charleroi, vient d'être mis en quarantaine puisque il court un grand danger dans la cité de Paul Magnette.
Amnesty International et Virus Rights Watch dénoncent les conditions d'accueil de ce virus et demandent à ce que celui-ci soit déplacé dans une ville plus sûre comme Namur.
« J'en appelle à vous, chères lectrices, chers lecteurs, pour dénoncer les conditions d'accueil abominables de ce virus qui a aussi le droit au respect et à la dignité. Mourir à Charleroi sans étourdissement est indigne de notre civilisation. »
a exprimé le militant des droits humains Vincent Flibustier à notre micro.
2019 Novel Coronavirus (2019-nCoV) is a virus (more specifically, a coronavirus) identified as the cause of an outbreak of respiratory illness first detected in Wuhan, China. Early on, many of the patients in the outbreak in Wuhan, China reportedly had some link to a large seafood and animal market, suggesting animal-to-person spread. However, a growing number of patients reportedly have not had exposure to animal markets, indicating person-to-person spread is occurring. At this time, it's unclear how easily or sustainably this virus is spreading between people.  The latest situation summary updates are available on CDC's web page 2019 Novel Coronavirus, Wuhan, China.
Une idée proposée par Terry 💡
Les commentaires sont juste en dessous de la publicité:
Commentaires