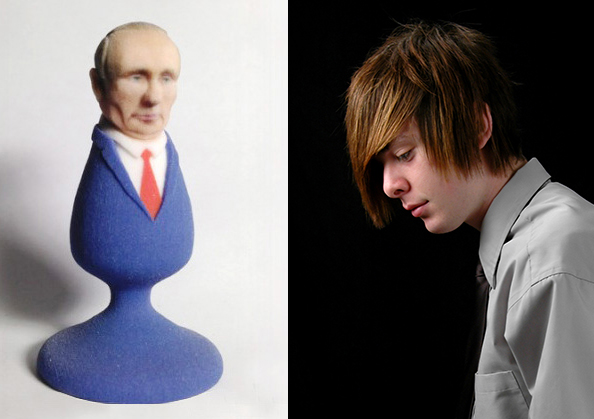 Boudinav Igor, a young anti-Putin activist from St. Petersburg, was sentenced yesterday by the Moscow court to 12 years in prison for having inserted in the ass an anal plug with the effigy of Russian President Vladimir Putin.
All Russian media today speak of this unique case, the young man is already nicknamed « Anal Riots, » referring to Pussy Riots, famous group of Russian punks who hit the headlines in 2012.
Igor B. was arrested earlier this year after posting a video on Youtube where he sang « America » ​​Rammstein while pushing her vibrator in the ass.
The prosecutor had asked for a sentence of 15 years in prison followed by 5 years in a labor camp for « undermining the integrity of the President and promotion of homosexuality, » the jury was finally lenient sentencing the young homosexual only 12 years in prison.
His lawyer said he will appeal.
Les commentaires sont juste en dessous de la publicité:
Commentaires