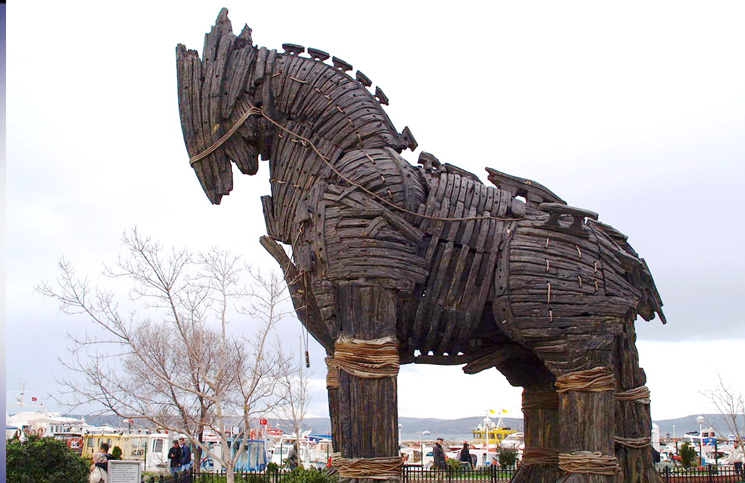 Greece has decided to offer to the German nation a huge wooden horse.
The gift was parked this afternoon outside the headquarters of the European Central Bank (ECB) in Kaiserstrasse 29 60311 Frankfurt am Main in Germany.
According to information released by the German press, the wooden horse was placed in the main trunk of the European Central Bank waiting to find him a proper place.
Mario Draghi, the ECB president, said:

We are very pleased that heavy gift from Greece to thank us all the help we offer it for years. It's nice to meet together some confidence. We ordered the horse in the main trunk of the central bank, the only one able to welcome a gift of this size. He currently throne between a hundred billion in gold bullion.

Coincidentally, tonight Alexis Tsipras said on ERT (Greek TV channel) that soon the country's finances should be doing much better thanks to the ECB.
Angela Merkel spoke about it on national television tonight, again saluting the historic agreement achieved with the help of Germany and Nicolas Sarkozy.
Les commentaires sont juste en dessous de la publicité:
Commentaires